sponsored by uac: Better World Museum
Better World Museum has been selected from over 6000 applicants for the inaugural year of the Facebook Community Leadership Program. 115 Community Leaders from 46 countries will receive leadership training, network support, and up to $50K for a project through September, 2019. Better World Museum has proposed to create a digitally immersive interactive exhibit as a modular scalable PopUp, including multi-touch video walls, and interactive projections, VR Garden (TEDxMinneapolis, and performed live in NYC & LA), and our real-life Eco-Garden. The PopUp will be ideal for installation in city centers, malls and airports. We will test our PopUp museum in Shenzhen China, and Silicon Valley during the Summer of 2019. We also will partner with AR/VR Women & Allies and the Coalition of Museums for Climate Justice to host a VR Climate Summit. We believe what we're doing is important and have the data to support it's reach and impact. It's the perfect time to share Better World Museum in every community.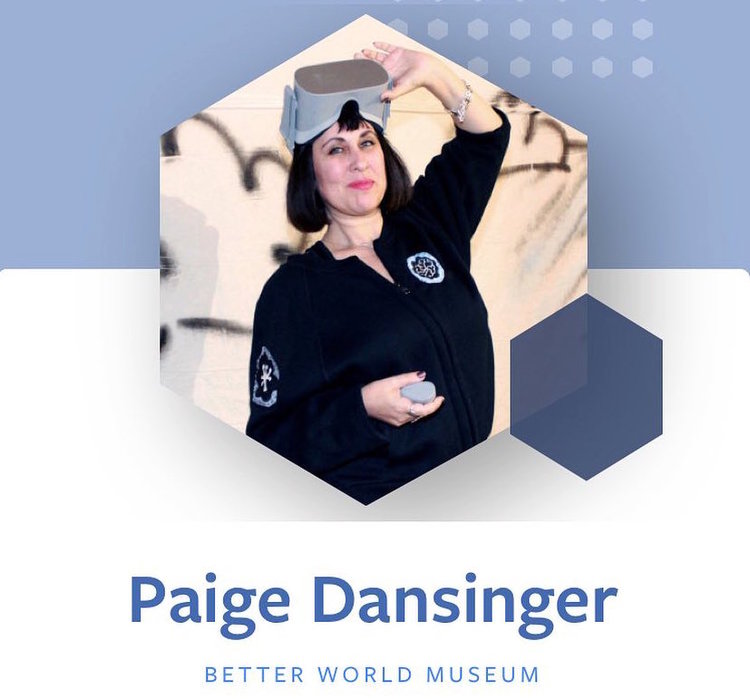 Better World Museum creates more equitable & inclusive space.
Founder of the museum, Paige Dansinger, is leading the way for change to a better world.